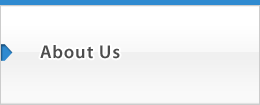 Sumitomo Corporation is a leading Sogo-Shosha* with around 140 offices in 65 countries, about 790 group companies and roughly 72,000 employees. Its products and services include pharmaceuticals, cosmetics, agrochemicals, veterinary drugs and other products in the life sciences field. Summit Pharmaceuticals International is a core company in Sumitomo Corporationfs medical science business line. Utilizing the unique global organization of a general trading group, we engage in business together with Sumitomo Corporation and its overseas offices and group companies.
We are capable of providing high-quality integrated products and services, from research equipment and ATCC bioresources for drug discovery to APIs, intermediates and secondary materials for pharmaceuticals. We provide total support for the biotechnology and pharmaceutical industries in all categories, including original, generic, over-the-counter and veterinary drugs. Through these activities, we act as a reliable partner to companies within the pharmaceutical industry and contribute to the strengthening of competitiveness within the industry as well as the enhancement and restoration of medical services.

If you place the mouse cursor on each department name of SPI, you can see a division name of a corresponding pharmaceutical company.
* Sogo-Shosha
The Japanese word for trading company is "shosha ." "Sogo-shosha" or "general trading company" refers to a company that handles a wide variety of products and goes beyond simple product brokerage to participate in business from various angles, including project management, business investment and financing.